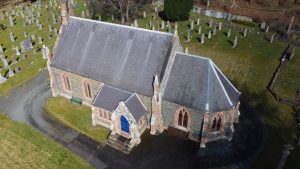 Updated 16 September 2021
Caddonfoot Church is reopening for Sunday morning worship on Sunday 23rd May at 9.45 a.m. As numbers are limited, booking is required. To book, please text or call Anne Grieve on 07968 433547 and leave your name & phone number.
Stewards will meet you at the door, ask you to wear a face covering & to sanitise your hands and will check your booking details (name & phone number for Test and Protect). The sanctuary area maximum capacity is 38 household seating areas (with a maximum of 75 people).
Worship will also continue to be delivered through an online service. This is posted at the link below weekly. Printed copies are also available on request.
Online services for Caddonfoot, and Stow and Heriot Parish Churches